Dependable Production Equipment
Production Print Equipment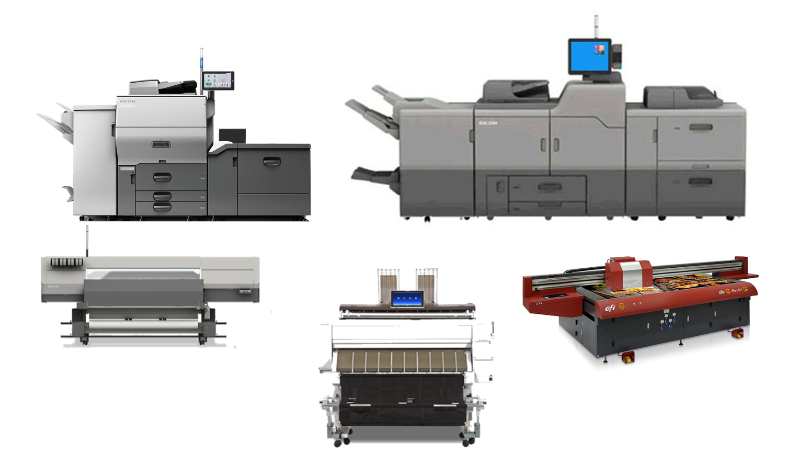 Production printing environments demand excellent quality, maximum productivity, and responsive support. This requires a combination of the right technology and a service partner that understands your needs. Repeat Business Systems brings you the latest digital press technology backed by responsive local support.
Amazing Color
You can't have too many options when it comes to production printing. Whether you need short-run color, variable data printing, or a color workhorse, we've got you covered.
Clear or white toner for new possibilities
1,200 X 4,800 near-offset image quality
Mechanical registration for consistent quality
Color calibration services


Versatile Media and Finishing
Our systems handle an incredible variety of media and include all of the finishing options you demand.
Cutsheet and Continuous Feed systems
Thick and thin paper stocks
Print on colored paper with white toner
Productive Output
Fast color output on thick paper stock
High-speed duplex scanning


RIP Units and Workflow Solutions
Digital printing requires the latest RIP units and software to streamline your workflows.
Remote job submission and digital storefronts
Workflow management software
Responsive Local Support
When you choose Repeat Business Systems you not only get the latest technology, you get a local support team that cares about your success. Our team of certified technicians responds quickly. Since we stock parts locally we are able to resolve issues quickly to keep you printing.
To learn more about how you could benefit from Repeat Business Systems production printing technology, experience, and support, contact us today at info@rbs-usa.com.